Courses and seminars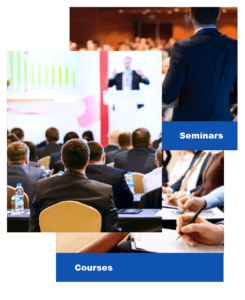 We offer an extensive variety of different courses and keynote speakers for your seminars that cover every aspect of your business, and more. Inviting one of our speakers will undoubtedly boost your seminar. Our speakers are experts in the field of pharmacy, which includes change-management, awareness improvement, pharmaceutical care and many other subject matters.
If a professional training is likely to suit your needs better, we can assist you with that too. All our (short) courses and training sessions are explicitly developed for hospital and community pharmacists. and will be tailored to your specific needs.
The most-follow training for each pharmacist is the 'staff training pharmaceutical care'. In this training we discuss a wide variety of topics, including: how to build report with clients in order to make their treatment better, what to tell the client about their medication upon initial issuing to make sure the client uses the medication in a proper way, and how to start a pharmaceutical care project. You can give us a call or send an e-mail to find out how Pharmacy Total Group can help you improve your business.