Book "The pharmacist as a pharmaceutical specialist"
A book written by Peter Felen. Peter is a specialist in transforming pharmacies. He set up and developed a pharmacy chain and assists pharmacists worldwide in improving their qualities and business results. He has written several books, but decided to write this one specifically for pharmacists abroad. It is possible, if required, to have the book accustomed to your country.
The book covers a broad spectrum of topics, under which, Communication with patients and Ethics in working in the pharmacy. It also comprises of two special bonus chapters for the community pharmacist, Selling OTC and increase quality, and A five-year plan. The rest of the book consist of more industry insides that Peter has gained over the years. It offers exclusive information about what pharmaceutical care is in the section: "Introduction pharmaceutical care, what is it?" and it covers "Professional context of the pharmacist".  The book also contains an overview of the core values of a pharmacy in the segment: "The pharmacists' knowledge domain and core values".
The book is full of hands-on practical tips and tricks that will help you in running a more effective business. All and all a very comprehensive book, that pharmacy professionals will gain a lot of information from.
Please give us a call or send us an email to find out more and one of our friendly staff will be in contact with you shortly.
---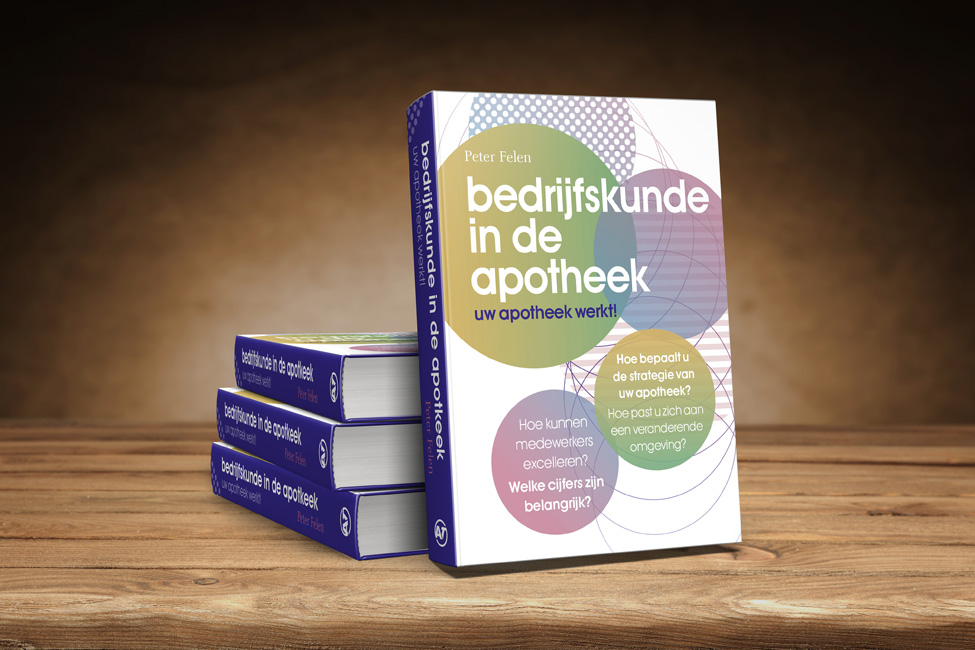 Chapters
Introduction
Introduction pharmaceutical care, what is it?
Why Pharmaceutical care?
Communication with patients
First issue medication
Second issue medication
Chronical Patients
Projects
Communicate succes and increase awareness of the quality of the pharmacist
Ethics in working in the pharmacy (the standards of professional behavior by Robert Cipolle)
Professional context of the pharmacist
The pharmacists' knowledge domain and core values
The pharmacist as a professional in practice
Special for hospital pharmacists: an polyclinical pharmacy
Special for hospital pharmacists: A five year plan
Special for community pharmacists: Selling OTC and increase quality
Special for community pharmacists: A five year plan